Plus size clothing is becoming more and more popular on the clothing market. It is no longer necessary, as it was not so long ago, to go to a special store dedicated to this type of clothing, in order to choose an outfit in a larger size. You can easily buy them in chain stores or online stores. So let's take a look at what outfit to choose in order to feel comfortable at home, also in xl size?
Comfortable in the first place
It's a good idea to have a few pieces of clothing in your closet that will work for everyday situations, such as cleaning and cooking. No wonder we tend to choose worn out clothes for these activities. There probably isn't a person who doesn't have a set of clothes in their closet to wear only at home. While in formal situations we often have to put on tight pants or awkward jackets, at home nothing limits us. We can allow ourselves full freedom, especially that while doing household chores we do not want to watch out non-stop for possible dirt on our elegant blouse or tailored pants. However, in order not to rush to the closet for a quick change before opening the door to unexpected guests, it is worth buying a comfortable outfit that will look good at the same time.
Tracksuit – comfortable and tasteful
Until recently, we associated tracksuit bottoms with grey, shapeless outfits that had nothing to do with fashion and elegance. However, with the passing of time, also this element of clothing has gained popularity – now more and more often you can find tracksuits in the form of two-piece sets – sweatshirt and pants, which not only do not restrict movement, but also look great. Both standard sizes as well as xxl tracksuits are available on the market in numerous variants – with hoodies, with a collar, turtleneck or finished with a standard neckline. Pants do not have to be only loose-fitting either – more and more often matching legs are found in women's tracksuit sets. Plus size women can confidently reach for them – despite appearances, it is a very comfortable outfit, which also looks good on figures with natural curves. In addition, pleasant material and fashionable color – in this tracksuit you will feel comfortable, but also stylish!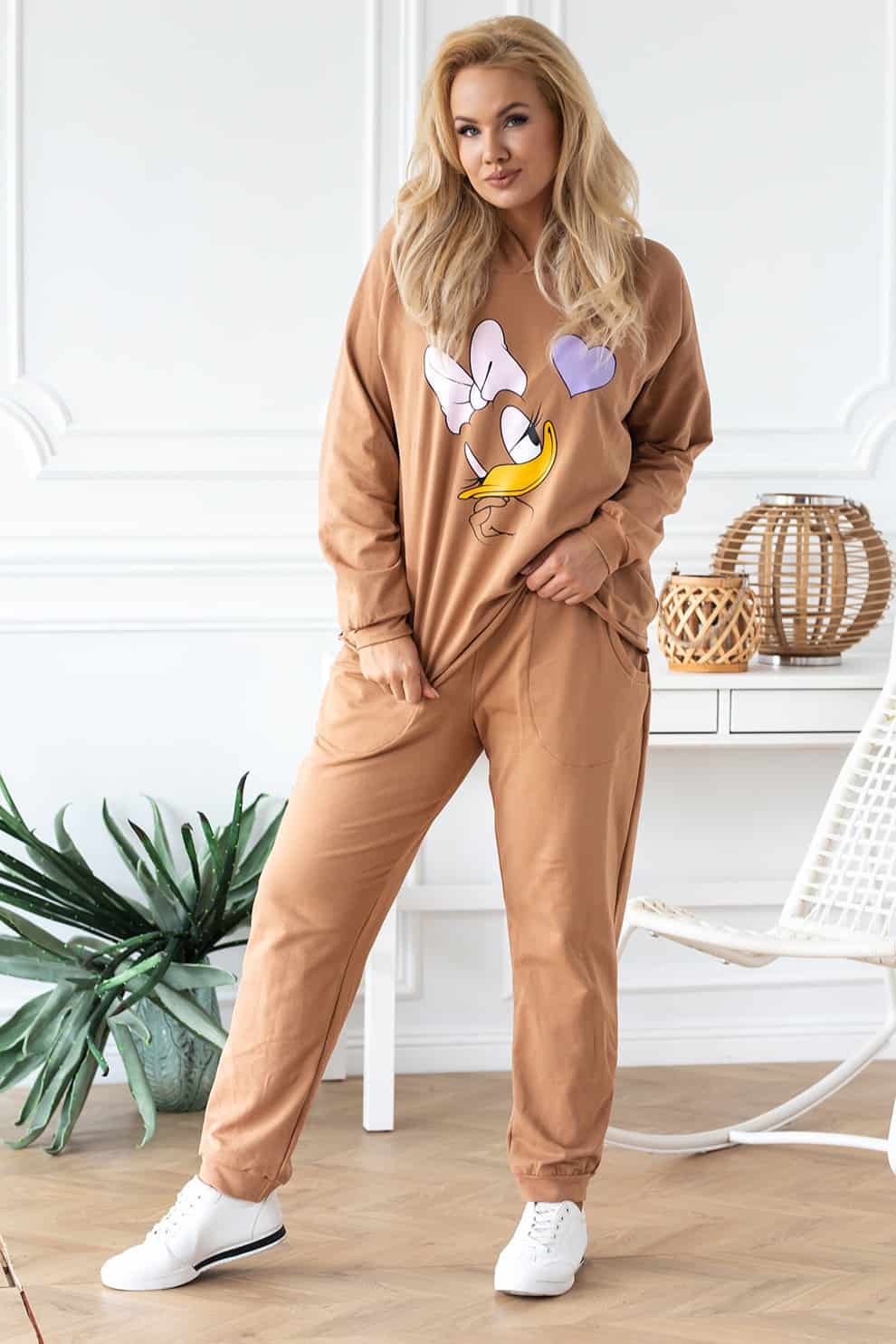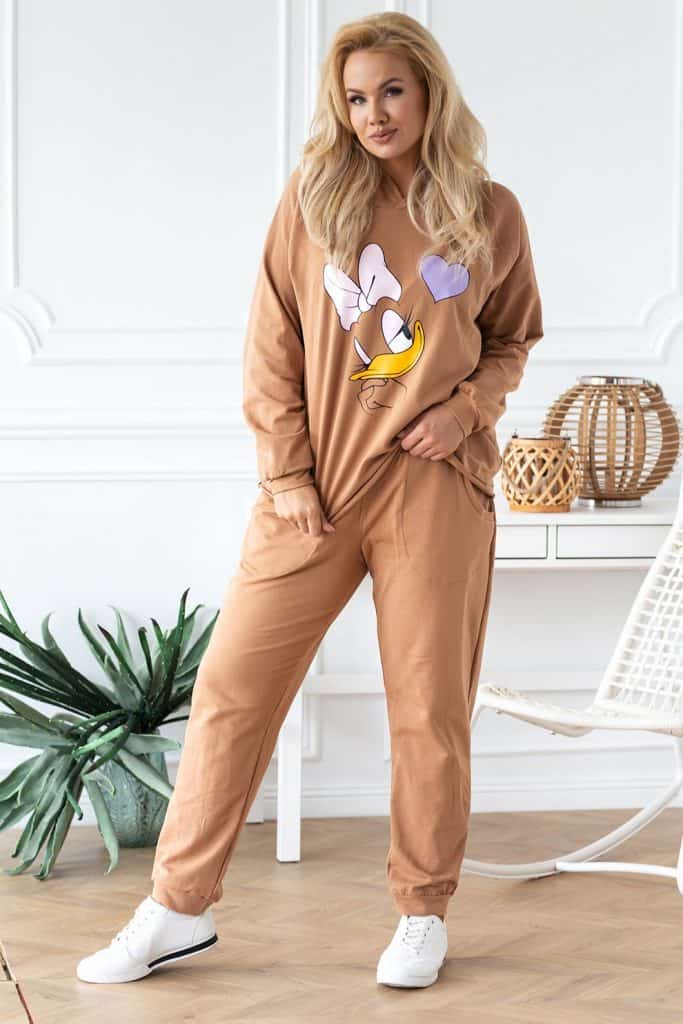 Favourite leggings
Who says plus size people have to give up on leggings? They are one of the most comfortable pieces of clothing, especially at home. However, it will be good to reach for a well-covering piece – it looks good regardless of the size of the owner. It must be admitted that leggings are perfect as an everyday item of clothing – not only for work in it, but also for exercise or rest. It is impossible for them to stick to the body or to pinch with buttons or zippers. It is necessary to add an interesting T-shirt, preferably of a loose cut. In this way, we will gain not only a comfortable outfit, but also a slightly sportier look. With such styling, we can not only enjoy the beauty of our home, but also go for a walk or jog.
Today, plus size people can choose from a wide range of clothing manufacturers. More and more often standard sizes are extended to include larger ones, and these do not differ in cut and pattern from the smaller ones. It will not be difficult to find an interesting outfit for afternoons spent at home. We wish you relaxed and, more importantly, comfortable moments in your own four corners of the house!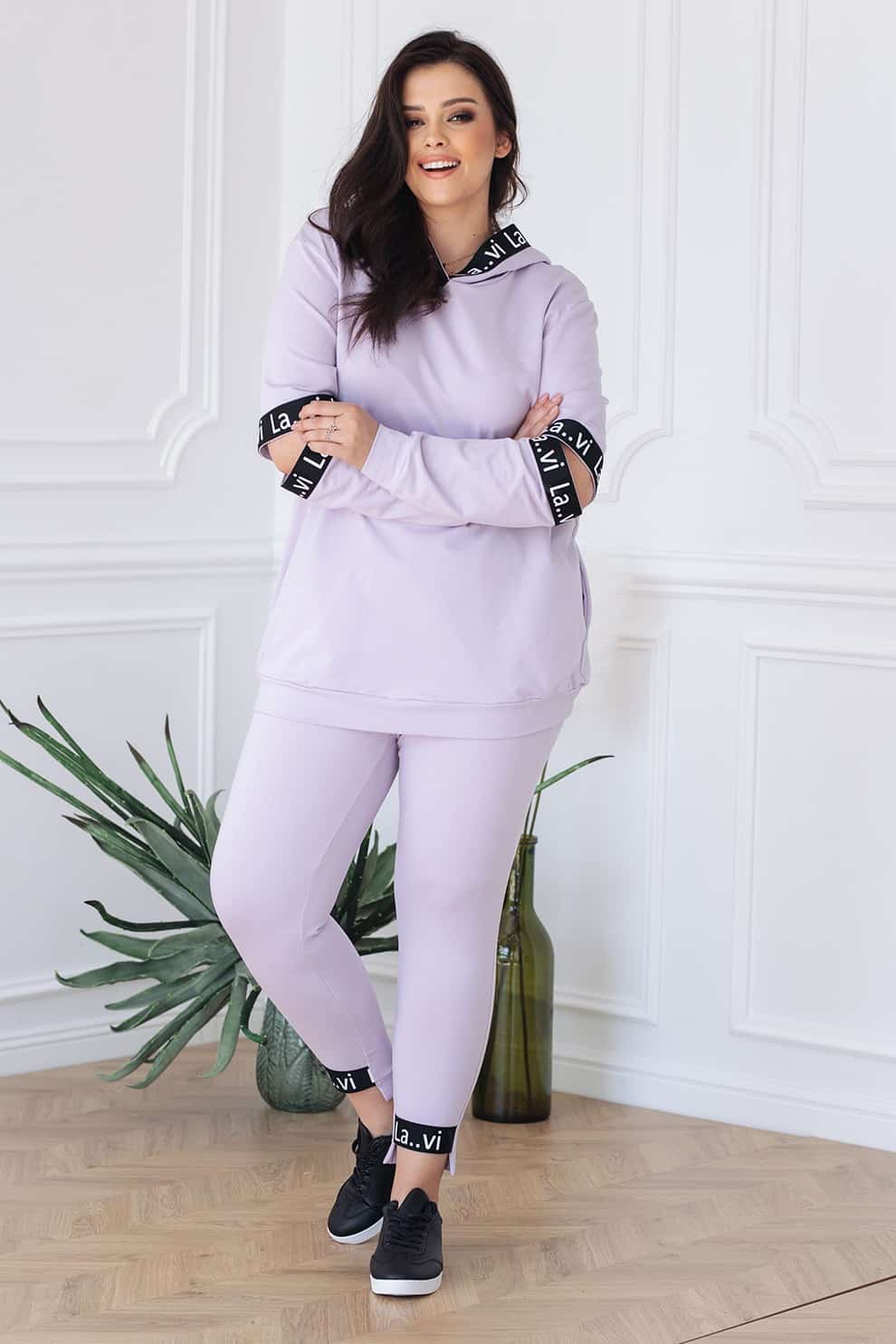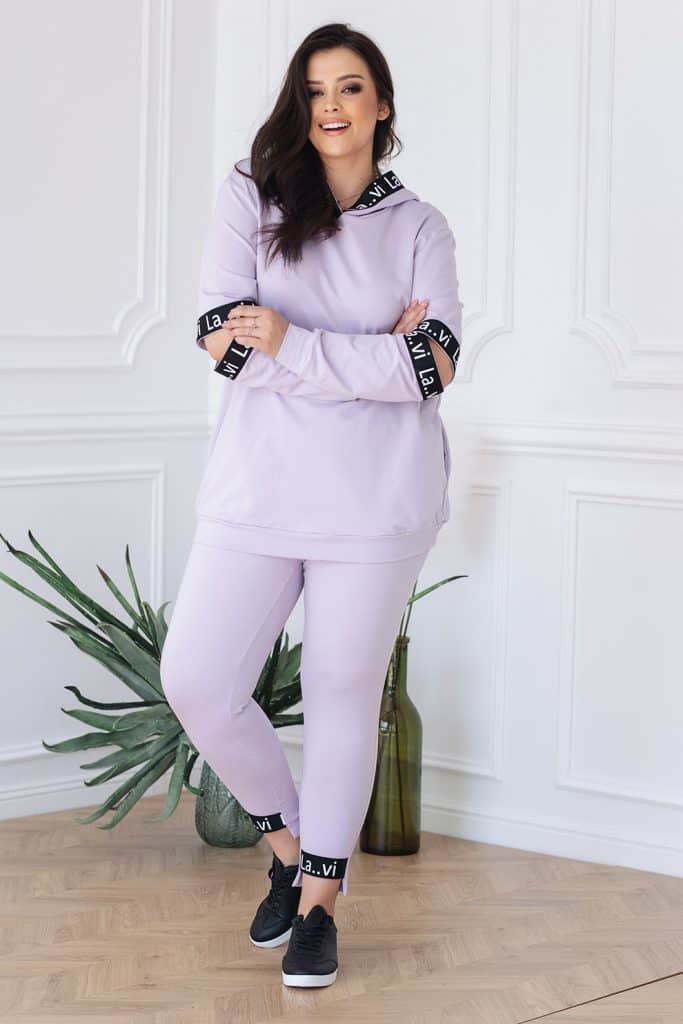 Main Photo: zinkevych/ adobestock.com